Veteran vocalist Bill Wood
Bill Wood and the Woodies is what happens when the songs are the main event. When 30 years of songwriting, honed over decades of hard life experiences, meets the craftsmanship of career musicians who don't know what it means to compromise. Listening to the Woodies, you get the sense that they believe in the power of a really good song, regardless of genre.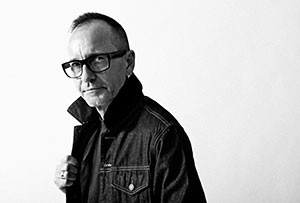 Those songs come from the soul of Bill Wood, who has lived a lifetime and more since he was a Canadian success story with an 80s' pop band—perfecting his craft all the while. An industry veteran singer-songwriter and former lead vocalist for Juno-nominees Eye Eye, Wood has perfected his craft over more than three decades.
Disillusioned with the music industry's "star maker machinery," Wood stepped away from recording and performing in the early 90s to focus on raising his family and making a living. His experiences as a home renovator, woodworker and as a support worker for the community shelter and housing industry have informed and infiltrated his songs.
Wood has also had his struggles with addiction—those experiences provide crucial insights and empathy to his volunteer work as coordinator of a drop-in and food bank for marginalized youth, and add depth and a gritty reality to many of his tunes.
Throughout all these real-world experiences, he's been writing songs, performing and recording. Those experiences and a lifetime of songwriting discipline are audible in the depth and power of the Woodies' original music. Listeners are typically surprised to learn that the Woodies' tunes are their own—even the newest songs often have the feel of a classic.
The Woodies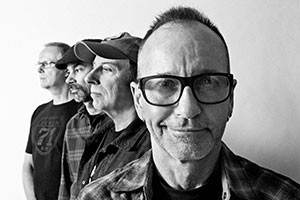 Wood is supported by some of Toronto's most talented and experienced musicians. Mark Shannon is a freelance musician, composer and producer who has worked in Toronto since the 1980s. He also owns and operates mStudio.
Guitarist Chris Bennett is known for his tasteful solos and for the subtle colouring he adds to the Woodies musical pallet. His style has been compared to that of Mike Campbell from Tom Petty's band. Chris has produced and played on a wide variety of recordings and is also an avid vintage guitar collector.
And drummer Dino Naccarato performs regularly in and around Toronto with a number of musicians including Michael Brennan and George Westerholme.